Links
Supporters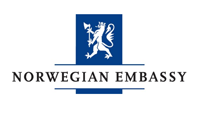 The Royal Norwegian Embassy
The embassy is one of Norway's main missions abroad. Twenty-nine people work at the embassy, which is divided into the following sections: Administration, Political, Economic, Press, Culture and Information, the Consulate and the Office of the Defence Attaché. A Police Attaché with offices at the National Criminal Intelligence Service (NCIS) is part of the mission as well.

The Norwegian-British Chamber of Commerce (NBCC)
The chamber was founded in 1906 and welcomes membership from both the United Kingdom and Norway. It has played an important, supportive role to Norwegian companies with business in the United Kingdom, as well as those exporting directly from Norway. It is also a forum for British companies interested in the Norwegian business community.
Ibsen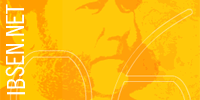 ibsen.net
ibsen.net is the world's largest website about Henrik Ibsen. It is the most important source of information for Norway's national and international investment in Ibsen.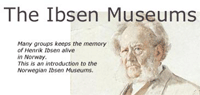 Ibsenmuseet
Henrik Ibsen's home in Arbins gate constitute the core of the Ibsenmuseet. The apartment is returned to Ibsen's time with the writer's own furniture and fixtures, original colour and decoration. Ibsenmuseet is part of the Norsk Folkemuseum and is located in Henrik Ibsen's gate 26 in Oslo.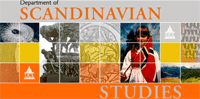 UCL Scandinavian Studies
UCL has an international reputation as a multidisciplinary research-led centre for the study of all aspects of Scandinavian language, history and culture, from the Viking Age to the present. UCL boasts possibly the best Scandinavian Studies library outside Scandinavia.

The Society for the Advancement of Scandinavian Study
SASS is an association of scholars and others interested in the cultures of the Nordic countries. Founded in 1911, the society's objectives are to promote Scandinavian study in America to encourage original research in the fields of Scandinavian languages, literatures, history, culture, and society; to foster closer relations between persons interested in Scandinavian studies in North America and elsewhere.
Other sites