News and current projects
Ibsen Stage Company is working hard on current and future productions with new and exciting collaborations.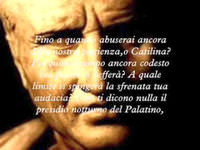 THE INTERNATIONAL TRIBUNAL FOR THE PERSECUTION OF CATILINA
Based on Henrik Ibsen's play Catilina
Additional text adapted from original works by Cicero, Sallust, Ben Johnson, Antonio Salieri and Giambattista Casti
Despite two attempted coups d'état against the Roman republic Catilina gathered huge support from a large number of people causing much historical controversy when trying two save an empire from chaos and civil war.
Based on Ibsen's first play, Catilina, this project also draws on the original works by Cicero and Sallust as well as source references to Caesar's and Cato's extraordinary speeches to the Roman senate. This modern adaptation is examining Europe's recent totalitarian regimes, charismatic war criminals and the difficulty of bringing former leaders to justice in a fair and unbiased trial once a country has returned to democracy.
The production is multi-lingual and features an international cast. The project is currently seeking funding and being developed in workshops both in the UK, Scandinavia and on the Balkans.
Opens 2016 / 2017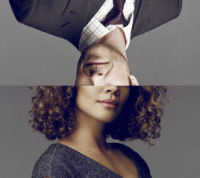 PAUL LANGE AND TORA PARSBERG
By Bjørnstjerne Bjørnson
Translated by Marie Wells
Paul Lange and Tora Parsberg is a political love story based on historical events in which a Norwegian politician shot himself following political and personal persecution from the establishment.
Paul Lange is stepping down from front line politics and comes under scrutiny from former political colleagues and loyal friends. Bjørnson's play examines how noble motives are undermined by political alliances nurtured by envy and mass-opinion.
The play presents striking parallels to recent events in British politics and the personal tragedies that follow once political events are personified and hitting the headlines.
Ibsen and Bjørnson were twin stars in the northern hemisphere. A writer of poetry, drama and prose, Bjørnstjerne Bjørnson was also a cultural and political figurehead in Scandinavia and Europe. His championship of persecuted individuals and oppressed nations was much admired in his lifetime. He received the Nobel Prize in Literature in 1903.
Ibsen Stage Company presents the UK premiere of Bjørnstjerne Bjørnson's drama in a brand new translation by Dr Marie Wells of UCL.
Opens 2018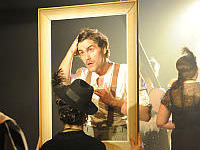 PEER GYNT RECHARGED
Based on 'Peer Gynt' by Henrik Ibsen
Adapted and directed by Terje Tveit
Set Design by Yana Valcheva
Ibsen Stage Company returns to London for a second time with its bold and brand new version of Ibsen's epic verse drama Peer Gynt.
Set in a fictitious town of gangsters, corruption and femme fatales, the production relates the adventures of Peer Gynt with a nod to 1930s America, striped suits, trilbies, charleston and with all the energy of a lively speakeasy.
The production was shortlisted for the Ibsen Stage Festival 2012 at the Norwegian National Theatre in Oslo, and was also invited to open and guest-perform at the Delhi Ibsen Festival '12 in India.
Opens 2018